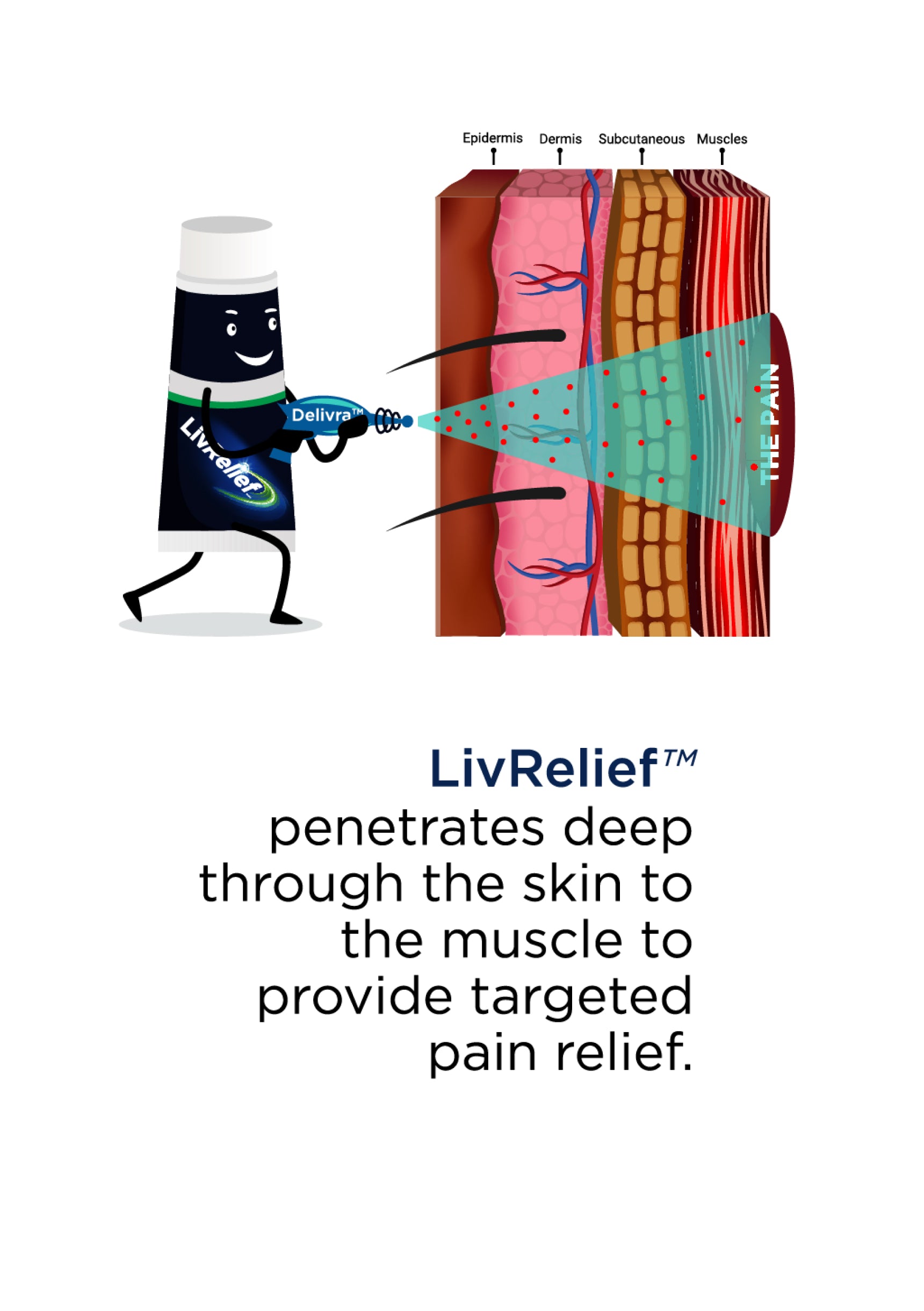 What is Transdermal?
Transdermal creams are like special carriers that deliver medicinal ingredients deep through your skin and into your body and bloodstream to reach the muscle and tissue. Think of your skin as a gate; transdermal creams are the key to opening that gate. Transdermal creams penetrate through the skin, not just the skin's surface. They are effective for intense or chronic pain requiring systemic treatment, such as arthritis and nerve pain.
Due to their molecular design, most topicals cannot deliver ingredients to the muscular level to stop the pain. However, LivRelief is fueled by Delivra™, a proprietary transdermal delivery system that transports molecules through the skin in a targeted manner.
LIVRELIEF IS THE ONLY TRANSDERMAL PAIN CREAM
LivRelief penetrates deep through the skin's 3 layers and delivers active pain-fighting ingredients to the muscle to provide targeted and effective pain relief. LivRelief's medicinal active ingredients are made with natural plant extracts and essential oils that relieve pain, swelling, inflammation, arthritis, muscle, joint, and nerve pain.
LivRelief is a natural and safe alternative to traditional pain medications, such as nonsteroidal anti-inflammatory drugs (NSAIDs).